Parsippany Legal Malpractice Lawyer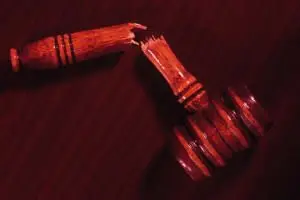 Our attorneys have vast experience in providing legal malpractice consultation and litigation services to plaintiffs and defendants in the state and federal courts. If you feel you've been injured as a result of advice by an attorney or the failure of that attorney to give you proper advice, we urge you to consult with one of our lawyers right away.
Why You May Want to Consult a Legal Malpractice Attorney
All attorneys are required to perform to a minimum standard of care as measured by the performance of other attorneys in his area of practice. If this standard isn't met, the attorney in question has committed professional negligence or legal malpractice. A legal malpractice lawyer can help you determine if you've received the appropriate standard of care. This requirement increases if the attorney has represented himself as an expert in a particular area of law. Our lawyers are anxious to provide you with a free consultation, either in person or over the phone, should you feel you're the victim of legal malpractice.
Don't feel satisfied with the legal advice you received? The lawyers at Noel E. Schablik, P.A. can help. Contact us for help with your legal malpractice case.
Legal Malpractice Has a Variety of Faces. Our Legal Malpractice Lawyers Can Help.
Legal malpractice can occur when an attorney renders poor advice or fails to give advice in circumstances where it's warranted. There's no contractual or retainer relationship necessary for an act of legal malpractice to transpire – all that's required is a circumstance where it would be reasonable to believe the person receiving the advice would rely on it. We can help you to determine the parameters of your unique situation.
For example, if an attorney is retained in a tax matter and fails to advise the client that a request for refund must be filed by a certain date, that attorney may have committed legal malpractice. If he's a general practitioner with no particular expertise in tax matters, legal malpractice may have been committed in failing to refer the client to an expert in that area. If you've suffered money damages from a situation like this, you should consult a legal malpractice attorney. And if you're not sure whether your situation involves legal malpractice, one of our lawyers can tell you.
An attorney can commit malpractice by explicit action or inaction. To further clarify, if an attorney selects an expert for the client who is unqualified and whose testimony is stricken by the court, this could constitute legal malpractice by the attorney's explicit action. If the attorney fails to tell the client an expert witness is required, thus leading to dismissal, this may constitute legal malpractice by inaction. The same is true if the attorney fails to take action within the allowed period for instituting litigation as this can result in loss of the client's right to file a legal claim. We can help you sort out the specifics of your unique situation.
Here's a discussion of an interesting recent development related to legal malpractice and the Internet: the case of Peter Vicinio.
If you've been a victim of such events, don't delay any longer – contact us for help.